Meet Your Trainers
Jessica:  Prior to becoming a certified trainer with Off Leash K9 Training in 2017, Jessica was a Veterinary Tech for X Way Animal hospital in Laurinburg, NC.  She had also spent time caring for dogs as a Kennel Tech in North Carolina for both K2 Solutions and Dog's Best Friend in Southern Pines, NC.
BETHANY RIDDLE
 – Bethany is the head trainer for Off Leash K9 Training in Columbia. While serving 8 years in the U.S. Air force as an F-15E Crew Chief, she volunteered at various animal shelters.  As a first wedding anniversary gift from her husband, she received a Great Dane puppy, which reignited her childhood passion for working with animals.
After the Air Force, she returned to  South Carolina and graduated Cum Lade with a Bachelor's degree in Biology and a minor in Chemistry from Francis Marion University in 2013.  Aside from completing her formal training at Off Leash K9 headquarters (Woodbridge, VA), Bethany trained at multiple Off Leash K9 locations learning from no less than 10 trainers. She believes in consistency and compassion and looks forward to helping you have an obedient and well balanced dog as part of your family.
DAN WALLEN
 – Dan is the owner of Off Leash K9 Training, Columbia, SC. He graduated from Marshall University with an undergraduate in Business Administration.
Dan began his experience with Off Leash K9 Training as a client in 2009. After trying various trainers for his German Shepherds (Maximus and Athena), he was still not happy with the results and began to attend training sessions with Nick White at the Off Leash K9 Training headquarters in Woodbridge, Virginia.
Where we Train
You can find us here on Tues/Thurs & Saturdays

About Off Leash K9 Training
Off Leash K9 Training is one of the most reputable dog training businesses in the nation. We are known for bringing precision obedience to household dogs, 100% off-leash.
We specialize in training methods originally used by the military and law enforcement agencies. These techniques will turn your dog in to a well behaved member of society. Some of what we do is for the dogs and another part is for the owners. We help you to be a better handler and owner for your canine. The result is increased bonding and trust with your dog. All of our lessons are private, customized sessions that allow us to address your specific concerns.
Dog Obedience Training
Off Leash K9 Training is known for the high level of obedience in real world environments; however, we also specialize in behavioral modification, nosework/detection, protection, service and therapy dog certifications, and K9 tracking training! Give your dog the professional dog training he/she needs to be a happy member of your household. Create a more comfortable environment for your family with an obedient dog.
Contact us to sign up for our Dog Training Program
If you are looking to maximizing your dog's natural abilities and have an obedient pet that you can control with ease, contact Dan Wallen, Master Dog Trainer and his team. Your privacy and pet's issues are protected. You are offered the utmost consideration to make sure your situation with your pet/s. Expert Training for all breeds, all ages, and all issues.
Get Started with: STEP 1
Pay for your desired Training Package below
***YOU MUST PAY FOR YOUR DESIRED TRAINING PACKAGE BEFORE SCHEDULING LESSONS***
**Email us at:  columbia@offleashk9training.com for more information about our Military/Emergency Services discount, and our Multiple Dog discount. 
STEP 2
Click the link to schedule lessons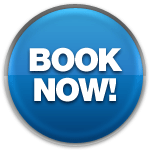 Book Appointment